Turtle Technology

THE TURTLE EFFECT ABSORBS THE IMPACT 4 TIMES BETTER THAN A TRADITIONAL AIRBAG.
Turtle technology consists of adding a SAS tec level 2 rigid back protector over the airbag. Like a turtle shell, this technology offers a significant improvement in protection with better energy absorption and impact distribution.
All of our motorcycle airbags include Turtle technology to maximize rider safety.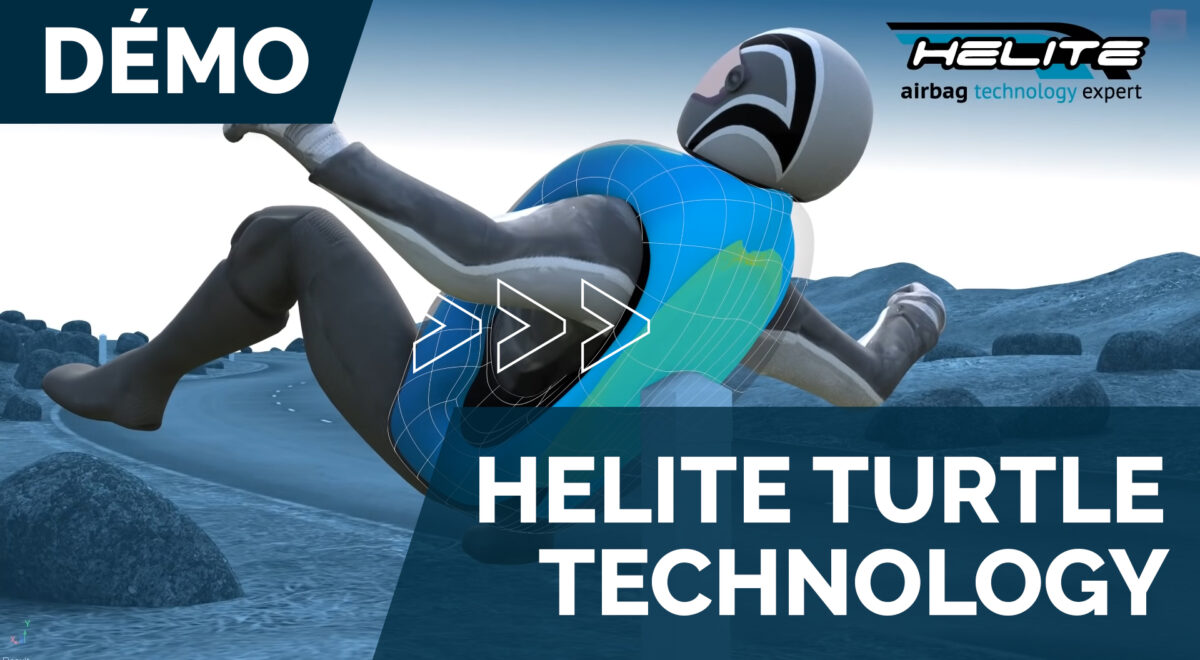 OPTIMAL BACK PROTECTION

SAS Tech level 2

BETTER FORCE DISTRIBUTION
REDUCES THE RISK OF AIRBAG ABRASION
PROTECTS FROM SHARP OBJECTS
VERY FAST INFLATION

ENERGY ABSORPTION
Just like a motorcycle helmet, the combination of rigid back protector (hard) and airbag (soft) allows the forces to be distributed over the entire surface of the airbag and not just at one point. By diffusing the forces, the impact is limited.

DISTRIBUTION OF THE IMPACT
Tests conducted by the CRITT (independent testing laboratory) have shown that the impact is four times better cushioned than with a traditional airbag. The Turtle technology distributes the impact forces over the entire surface of the airbag.

REDUCED RISK OF INTRUSION AND ABRASION
Turtle technology provides extra protection:
It protects more of the back
Better resistance to sharp, pointed and intrusive objects
It reduces the risk of airbag abrasion.

PRESSURE AND BIG PROTECTION VOLUME
Helite protection provides excellent protection of vital areas with a big protection volume between 17 and 28 L depending on the size of the airbag for optimal pressure.
Airbag protection