Off Road airbag

Helite innovates for the Dakar
For this 2023 edition, Helite is offering a new version of its Off-Road airbag. The feedback from the 2021 and 2022 Dakar Rallies has enabled us to develop an airbag that better meets the demands of the riders and the extreme conditions. We are proud to participate in this challenge and equip these courageous riders to reinforce our commitment to protecting motorcyclists, whatever their activity!
OFFROAD TECHNOLOGY

By Helite

VOLUME OF PROTECTION

14L

ELECTRONIC DETECTION

80 ms

REUSABLE

in few minutes

AUTONOMY 25H

simple recharge

SPARE CARTRIDGE

Trigger x2
Ergonomic Design
The extreme conditions of the Dakar make comfort a priority for this "off-road" airbag waistcoat! The riders will be riding for hours with considerable temperature variations.
The airbag waistcoat, which is worn under the pilot's jacket, has therefore been designed to meet their requirements:
A breathable, ultra-resistant, elastic technical fabric that adapts perfectly to their morphology and stretches when inflated.
A very light airbag waistcoat, weight distribution
Removable sleeves
A pocket on the back for a water bag
The Off-Road airbag waistcoat is equipped with 2 independent cartridges. This remarkable innovation will allow riders not to have to change the cartridge after the first inflation and immediately start racing again without losing time.
The electronic system of this off-road airbag automatically switches between empty and full cartridges.
When both cartridges are empty, the airbag indicates this via a light and sound signal. The rider must replace the cartridges in a simple procedure that only takes a few minutes.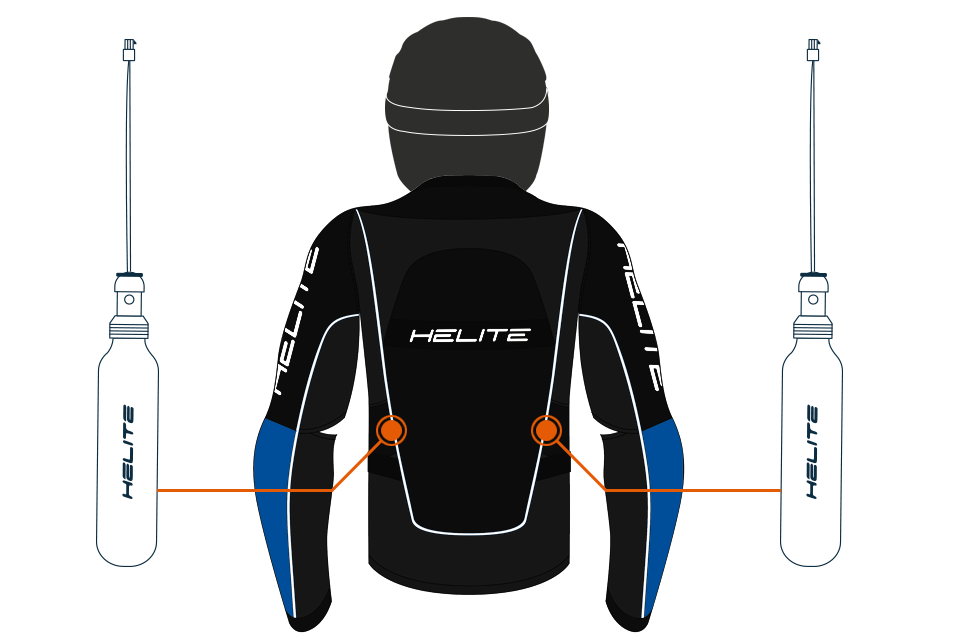 Our R&D team has developed a remote button on the front of the Off-Road waistcoat that allows the airbag to be turned on/off and its operational status to be checked. An improvement that simplifies its use and reassures riders.
ON/OFF button
Battery level
Airbag operating status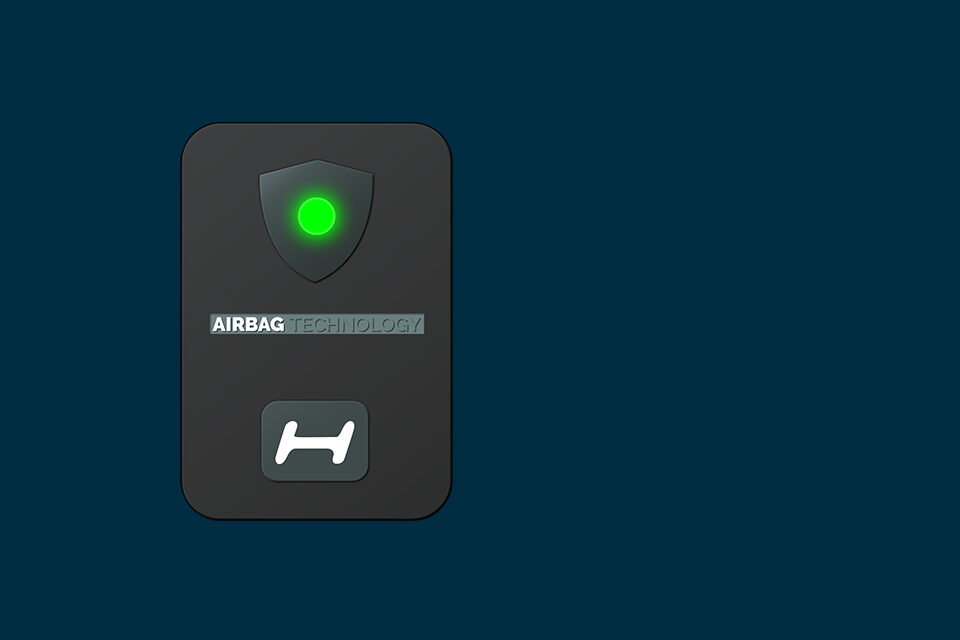 Helite has chosen to integrate high-quality passive protections to increase the safety of the pilots as much as possible and thus preserve vital areas.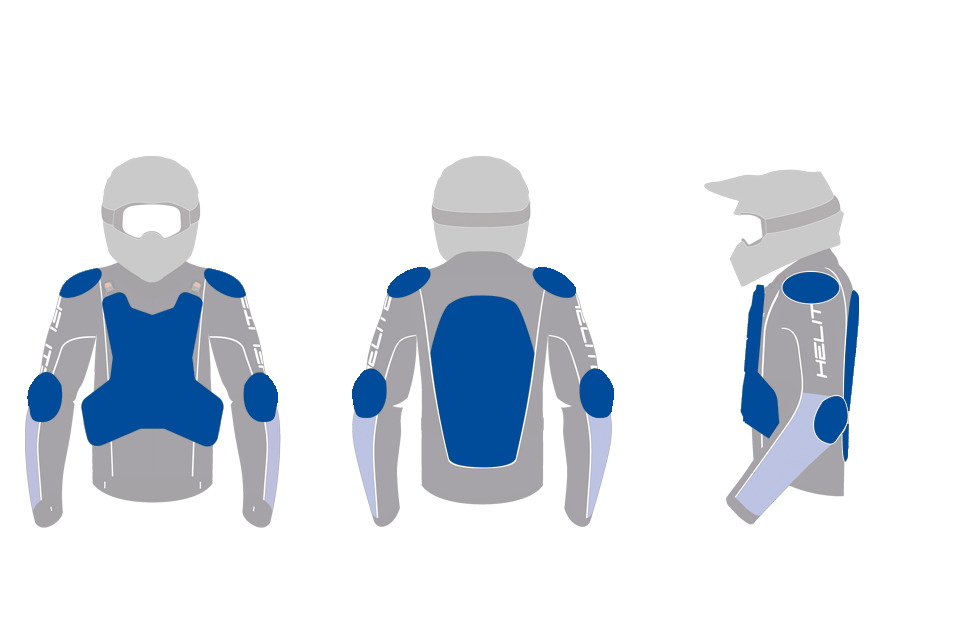 The waistcoat uses electronic airbag technology developed by Helite.
The "Off Road" detection mode was specially developed for Dakar. Indeed, in this mythical race, the conditions are extreme and unique, so we had to adapt to offer a tailor-made detection.
The electronic card has been positioned on the backrest to follow the rider's movements in real-time, analyse the situation and detect the fall as quickly as possible to activate the airbag inflation.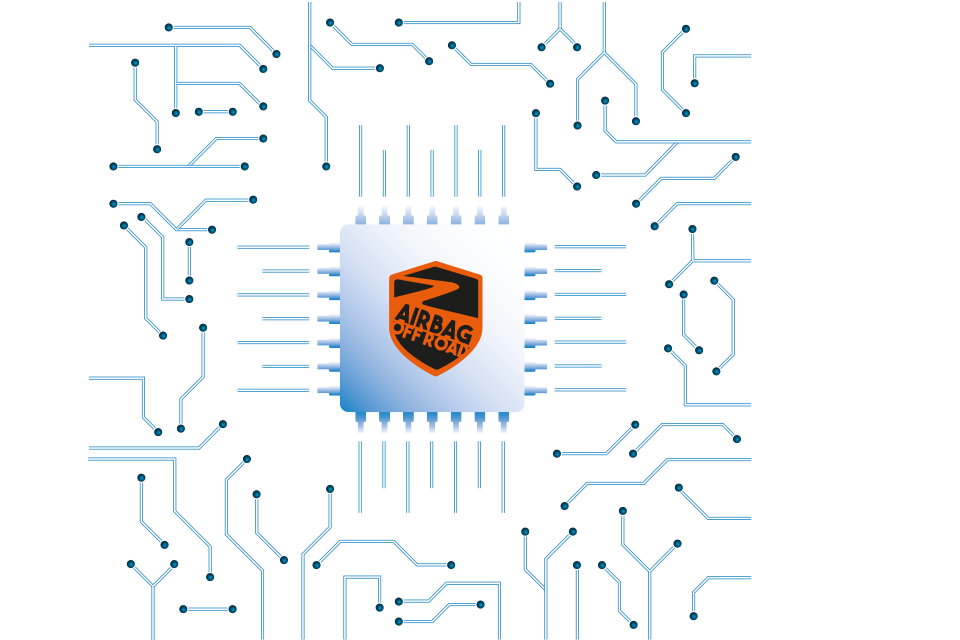 OPTIMAL AIRBAG PROTECTION
As usual, the focus was on optimal protection with the following:
volume of protection: 14L
ultra-fast inflation: in 80 ms
protection of vital parts: cervical, thorax, abdomen, back and spine
TURTLE technology: reinforced back protection and better distribution of impact force.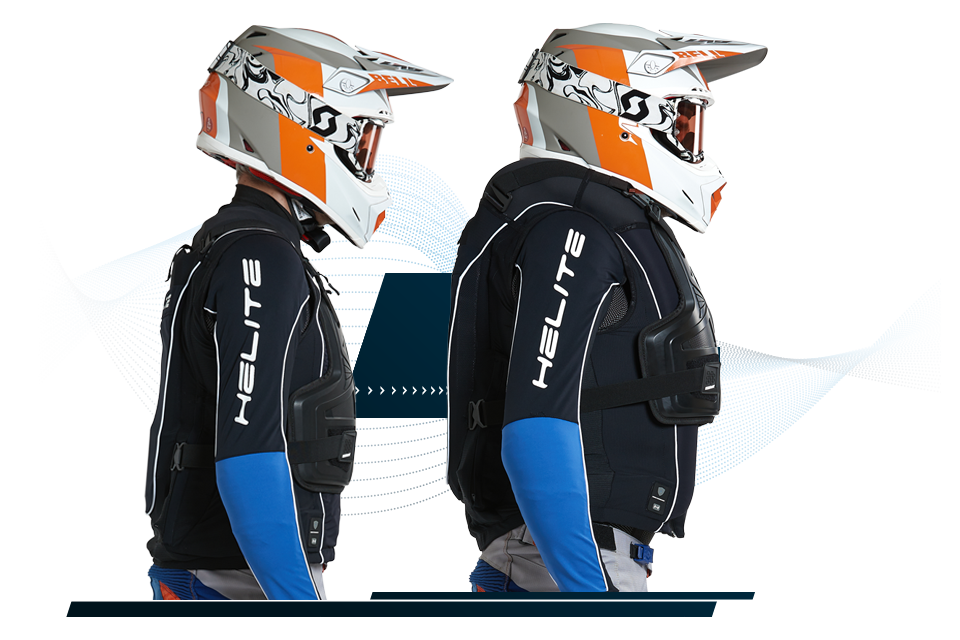 We protect them
Some forty drivers have placed their trust in us and have chosen Helite protection for the 2022 and 2023 Dakar.
We are proud to be able to equip them for this adventure where extraordinary human stories are written.
BENJAMIN MELOT

AUDREY ROSSAT

ALEXANDRE GIROUD

ALEXANDRE AZINHAIS

TONI VINGUT

STEPHANE DARQUES

NORBERT DUBOIS

MILAN ENGEL

MARTIN MICHEK

MARIO PATRAO

MARC CALMET

JUAN PABLO GUILLEN RIVERA

GABOR SAGHMEISTER

FRANCESCO CATANESE

EMANUEL GYENES

EDUARDO IGLESIAS SANCHEZ

CAMILLE CHAPELIÈRE